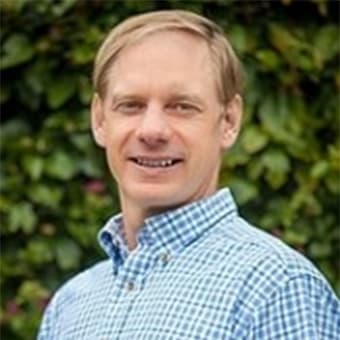 Dr. Tom Livezey, DVM
As a young boy, Tom Livezey once swam to rescue his friend's dog, who was struggling in an ocean rip current. The sense of pride he felt, coupled with his friend's relief and joy, inspired Tom to become a veterinary professional!
Dr. Livezey worked full-time in a research lab and part-time at a veterinary practice after he graduated from college, and then was accepted to the University of Pennsylvania's Veterinary School. He graduated with his DVM in 1998 and moved to California with his wife after living on the East Coast his entire life. Supporting the human-animal bond between pets and owners is Tom's passion within veterinary medicine. He also likes abdominal ultrasounds, internal medicine, and dentistry. In his spare time, Dr. Livezey enjoys spending time with his family—watching their enthusiasm and love of pets brings him great joy! He also likes playing tennis, surfing, and spending time at the beach.