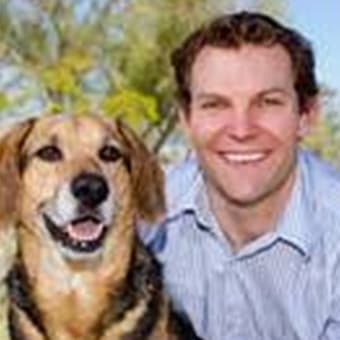 Dr. Bret Andrea, DVM
Dr. Bret Andrea grew up in Buffalo, NY and attended Penn State University for his undergraduate studies. He then went to Cornell University for veterinary school, where he met his wife, also a veterinarian. Following school, he did a rotating internship in New Jersey and eventually moved to the San Diego area, where he worked at Carlsbad Animal Hospital from 2010 to 2013. After a move to the Phoenix area where he worked as a general practitioner for 8 years Dr. Andrea returned to Carlsbad Animal Hospital in 2021.
Dr. Andrea enjoys all aspects of being a veterinarian but is particularly interested in internal medicine, dentistry, neurology and imaging. Dr. Andrea is dedicated to ensuring that his clients have a good understanding of their animals conditions, so they can make the best decisions for their family. In his free time, he enjoys spending time with his wife, two kids and his dog Olive while soaking up the beautiful San Diego weather!